Tidal Wave Auto Spa Celebrates New Opening in Pulaski, TN With Free Washes
AutoShow Biz clinic originally published at AutoShow Biz clinic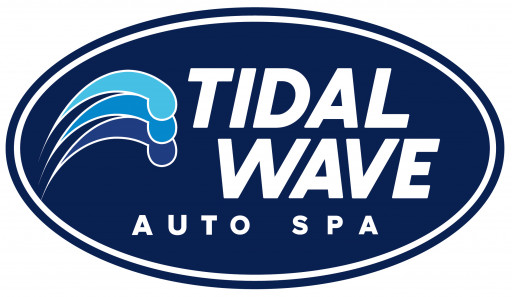 Top 10 Conveyor Car Wash Company Opens Fifth Brand-New Location in Tennessee
THOMASTON, Ga., January 30, 2023 (Newswire.com) - Tidal Wave Auto Spa, one of the fastest-growing express car wash companies in the country, opened their new Pulaski, TN, location on Thursday, Jan. 26, at 1641 W College St.
To celebrate the grand opening, Tidal Wave's brand-new Pulaski location is offering free washes from 9:00 a.m. to 6:00 p.m. through Wednesday, Feb. 1. Additionally, new members can join any monthly unlimited membership plan for $9.99 for the first month - now through April.
"Pulaski is our fifth Tennessee location," said founder and CEO Scott Blackstock. "We're excited to provide the folks in Pulaski and the surrounding communities with the convenience of our industry-leading conveyor car wash. We have sincerely enjoyed bringing the happiness of a clean car to the people of Tennessee and are thrilled to continue growing our state-wide footprint with new locations in Athens and Morristown opening in the coming months."
Tidal Wave Auto Spa was founded by Scott and Hope Blackstock in 1999. Together, they sought to build an exceptional car wash experience with the highest-quality washes, best-in-class sites, and top-tier customer service at every location. Scott's chemical engineering background has allowed the company to develop industry-leading car wash technology. In 2022, Tidal Wave launched Graph-X4 as their premium wash option across all locationscombining the strength of graphene oxide and ceramic sea gloss coating for the ultimate shine and four layers of iron-clad protection.
Tidal Wave offers several single wash options, unlimited wash memberships, family plans and fleet plans to meet a wide range of car washing needs. Customers planning to wash more than once a month can save money by joining Tidal Wave's Clean Club unlimited wash membership options. Skip the line with exclusive club member lanes and wash every day for one convenient monthly payment.
About Tidal Wave Auto Spa
Tidal Wave Auto Spa is an industry-leading conveyor car wash company founded in 1999 by Scott and Hope Blackstock in Thomaston, GA. Tidal Wave is committed to providing cutting-edge car care technology and exceptional customer service at each of their 143 locations across 21 states. In 2020, Tidal Wave partnered with Golden Gate Capital to facilitate their accelerated growth across the country. Tidal Wave has been recognized as one of the top 10 conveyor car washes and was included in the 2020 Inc. 5000 list for America's Fastest Growing Companies. The company takes pride in its charitable efforts and was recently recognized as a 2023 Champion of Charity Honoree by Professional Carwashing & Detailing.
Contact Information:
Andrea Traylor
Director of Digital Marketing
andrea.traylor@tidalwaveautospa.com
Heather Coleman
Marketing Manager
media@tidalwaveautospa.com
Original Source:
Tidal Wave Auto Spa Celebrates New Opening in Pulaski, TN With Free Washes
AutoShow Biz clinic originally published at AutoShow Biz clinic