Twelve Board Store Shares First Look at the Exway Atlas Pro Gear Drive Electric Skateboard
SportDayue News originally published at SportDayue News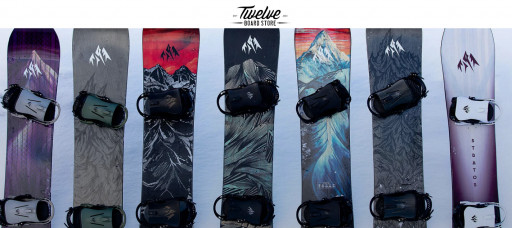 As the demand for eco-friendly and efficient transportation continues to grow, the Melbourne retailer is excited to offer customers a wide selection of electric skateboards.
MELBOURNE, Australia, May 10, 2023 (Newswire.com) - Twelve Board Store is proud to announce the addition of the Exway Atlas Pro Gear Drive, the next generation of electric skateboards, to the store's inventory.
According to Twelve Board Store, the new board delivers unmatched performance to riders. Powered by a 701wH 12S4P 21700 battery and 6370 motors, this board can reach a maximum speed of 60km/hr and cover up to 34km. The Atlas Pro Gear Drive is designed for extreme performance, whether on the race track or out on the trails.
With a capacity of 701wH, Twelve Board Store says the Atlas Pro has a 35% larger battery than the original Atlas Carbon range. An AUXPack can be paired with the Atlas Pro for a total capacity of 1752wH, providing up to 170kms of range on one charge. The board's charging capabilities are equally impressive, with a 210W charger as standard and an optional 1000W super-fast charger available.
Twelve Board Store says Exway has upgraded and optimised the drivetrain for maximum stability and safety, allowing for inner tube replacement without disassembling the wheel hubs. With all these features combined, the Atlas Pro is a board that can be customised to each individual rider's requirements on any terrain and for any type of riding.
Boasting top brands such as Exway, Boosted and Evolve, with models suitable for beginners and experienced riders alike, Twelve Board Stores' inventory offers a unique combination of speed, agility and convenience, allowing riders to effortlessly commute through the city or explore their local area.
For those who prefer traditional longboards, Twelve Board Store carries a range of high-quality models suitable for cruising, carving and downhill riding. Their longboard skateboard selection includes boards from brands such as Landyachtz, Loaded and Arbor with options for every skill level and riding style.
Twelve Board Store also offers a wide selection of skateboard decks for those who prefer to customise their ride with options from popular brands such as Baker, Girl and Deathwish.
For more information visit www.twelveboardstore.com.au
About Twelve Board Store
Twelve Board Store specialises in selling and servicing leading brands of snowboards, skateboards, electric skateboards and longboards. As a leading retailer in Australia, Twelve Board Store has established a solid reputation for exceptional customer service and free, fast delivery nationwide.
Contact Information:
Twelve Board Store
Marketing Manager
pinku@zibmedia.com
03 9421 2293
Original Source:
Twelve Board Store Shares First Look at the Exway Atlas Pro Gear Drive Electric Skateboard
The post Twelve Board Store Shares First Look at the Exway Atlas Pro Gear Drive Electric Skateboard first appeared on Dayue News.
SportDayue News originally published at SportDayue News